Engineered precisely for Street to Competition application:
---
CHEETAH
Pro
Street Manual/Automatic
(This Page)
CHEETAH
Pro Street Manual

CHEETAH Competition Manual

CHEETAH
Pro Series Competition Tranz Brake
CHEETAH
Pro Series Competition 1-2 Automatic

CHEETAH E-SHIFT Competition Electronic Shift

CHEETAH POWER SHIFTS Valve Body Kits

Positive Action for Corvettes & Other Valve Body Kits

Valve Body Gaskets & Solenoids

---
CHEETAH Valve Body History
1974 the first CHEETAH Valve Body rocks the Mopar World! It removes the 2-3 overlap and picks up Mopars approximately 0.08 seconds. Until the CHEETAH E-SHIFT no other valve body has ever brought about the performance or conversation that the first #17156 did at Gainesville, Florida in 1974. Terry Earwood put it in the Super Stock black Hemi convertible of the Bowers Brothers and instantly went faster and more consistent. A couple of months later Turbo Action was at Milan, Michigan testing the valve body in the famous "White Whale" and Butch Leal's Stocker. History was made that day as Turbo Action valve bodies, transmissions and converters were better than anything they had in their test vehicles!
1985-Development of the Turbo Hydra-Matic 350 CHEETAH Pro Series Automatic Valve Body which incorporated a special automatic 1-2 gear shift if desired. Otherwise, full manual.
1990-After months of engineering designs, prototypes and testing Turbo Action offered the Tranz Brake for the Chrysler transmission.
1996-The new product was the Turbo Hydro 200 CHEETAH Manual Valve Body. After many months of track testing the Turbo Hydro 200 transmission became consistent with every shift and reliable. Today's TH200 metric is fast and reliable.

1997-CHEETAH E-SHIFT TH200 was the first electronic three speed valve body in the High Performance Industry. It brought a new standard to safety and consistency in Stock Eliminator and Bracket Footbrake classes. A few months later we released the TH350 and TF727/904 CHEETAH E-SHIFT Valve Bodies.
2001-CHEETAH Pro Street Manual Valve Bodies PRN321 brought a safe full manual valve body to the street. All having engine compression braking in all gears. They require no kick down or vacuum connections. These valve bodies are available for TF727, TF904, TH350 and TH400.
2001-CHEETAH Pro Competition PRN321 full manual Drag Race ONLY Valve Body was released for Torqueflite. This valve body has no engine compression braking in low gear. It require no kick down or vacuum connections. This type valve body is available for TF727, TF904, TH200 Metric and TH350.
2001-CHEETAH Pro Street Manual/Automatic Valve Bodies brought a safe Manual/Automatic valve body to the street with improved high gear shifts. All having engine compression braking in all gears. These valve bodies require kick down or vacuum connections. They are available for TF727, TF904, TH350, TH400 and C6.
2004-New version of the Torqueflite Tranz Brake #17999 which improves lockdown, quicker release and more consistent late rounds.
CHEETAH Valve Body means precision assembly, quality parts and redesigned circuitry, making possible the BEST valve bodies for Torqueflite; Torque-Command; Powerglide; Turbo Hydro 200, 350, 400; Ford C4 and C6 transmissions in the high performance industry.
2009-Super Solenoid
for the Chrysler Tranz Brake Valve Body; Chrysler E-Shift Valve Body; Turbo Hydro 200 and Turbo Hydro 350 E-Shift Valve Bodies. Engineering changes in solenoid design for our Part Numbers 17999, 17255E, 27255ES and 23254E which will improve staging lockdown, release time, reaction time, shift time, 60 ft time, ET time and transmission durability
.
2014-18-Xtreme-Action Valve Bodies for Chrysler & AMC.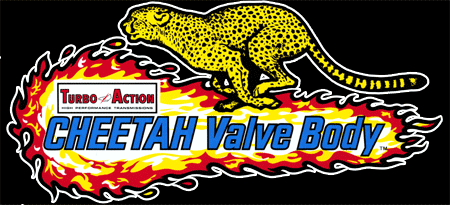 CHEETAH Pro Street Manual/Automatic
Provide full manual control or permit automatic operation. Features positive shifts. Maintains stock shift pattern. Manual low gear anytime (Except Ford C4. Requires vacuum modulator hook-up with transmissions equipped originally with modulator. Passing gear linkage hook-up required on Torqueflite/Torque-Command and TH200 Transmissions. The kit includes valve body assembled where applicable and/or valve body with spacer plate, valve body gaskets, pan gasket(s) and step-by-step installation instructions.

Type Transmission Year Part#
Chrysler (Non Lock-Up)
Torqueflite 727,904(Pushbutton)
Torqueflite 727,904(Col/Console) Torqueflite 727,904,998,999 (PRN321)

62-64
64-65
66-91

17672* 17673* 17876XA*
American SMtrs. (Non Lock-Up)
| | | |
| --- | --- | --- |
| Torque-Com 727,904,998,999 (PRN321) | 72-77 | 17676 |
General Mtrs. (Non Lock-Up)
Turbo Hydro 350,375B (PRN321)
Turbo Hydro 400,375 (PRN321)
Turbo Hydro 400,375 (PRN321)

69-80
65-70
71-87

23250
24144
24145
Ford
C4 (PRN321)
C4 (PRN321)
C6 (PRN321)
C6 (PRN321)
65-69
70-81
66-76
77-91
34185*
34186A-1*
36155*
36156*
*Customer May need to Supply Core for Building
*Includes Filter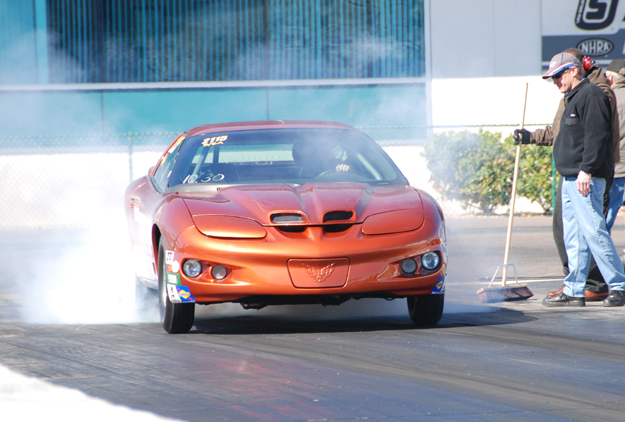 Joel Warren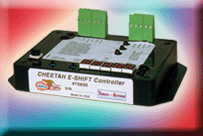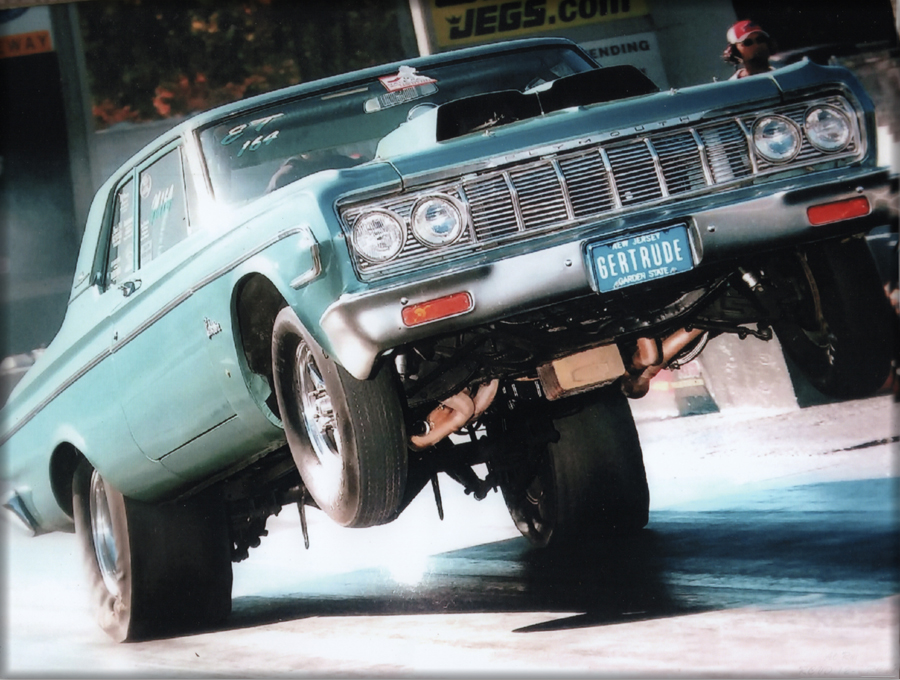 Al Ruth